Summer is over, and now it's time to start those adorable fall crafts for kids projects. We have a list of 11 of the cutest fall-themed crafts for kids to make. So easy and so much fun! Make some fall crafting memories with your children today that will last a lifetime.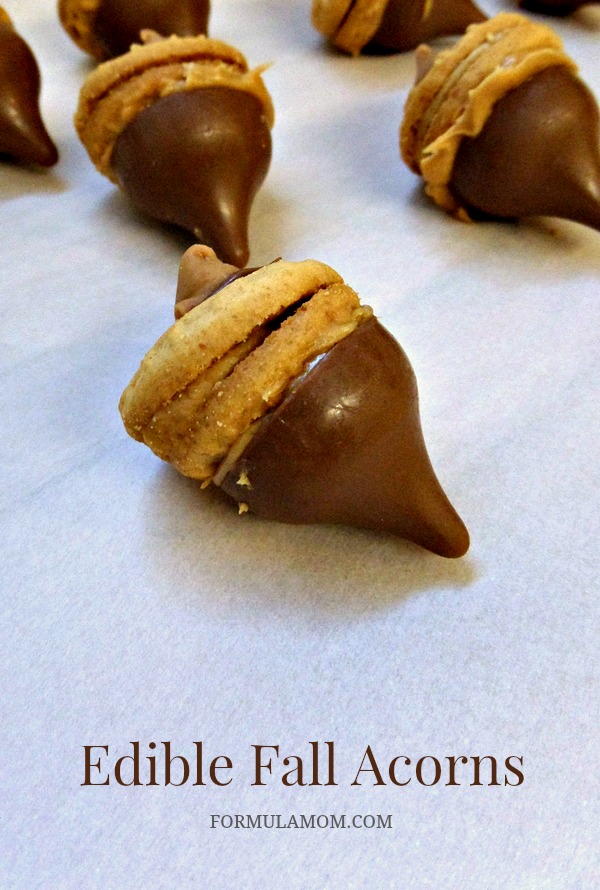 Everyone likes to eat a treat. Can you believe that these fall themed edible acorns are made out of cookies and chocolate kisses? These goodies are adorable, and your kids will love, love, love them.
Edible Acorns Fall Craft fromThe Simple Parent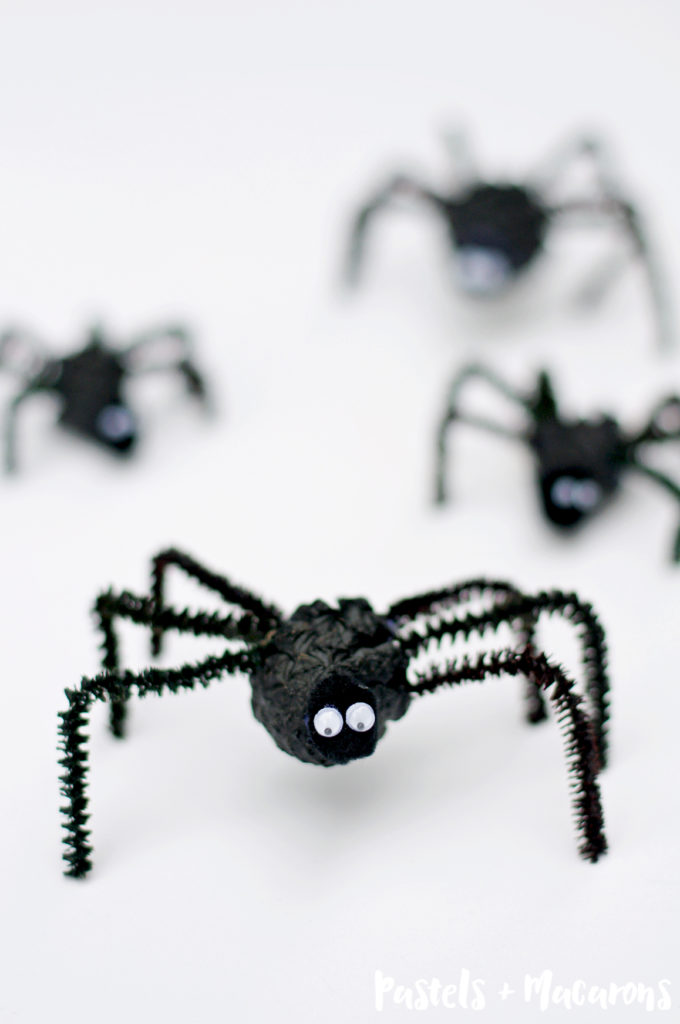 Halloween is just around the corner. Prepare for this spooky holiday with a cute spider craft. To make these particular fall crafts for kids, you will need black paint, a pinecone, and some googly eyes.  Most spiders are scary, but it turns out that this whimsical spider isn't terrifying at all.
Pinecone Spider Halloween Craft from Pastels and Macarons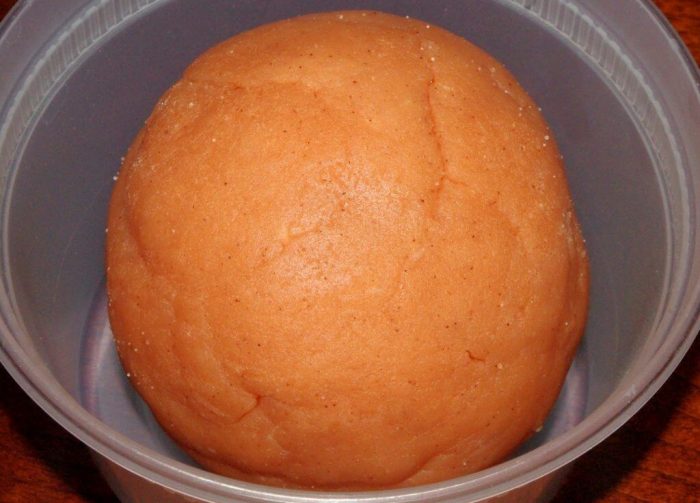 The next time your kids are bored and looking for something to do whip up some homemade play dough. You most likely have everything you need already in your home. Add a fall twist to the play clay by adding pumpkin pie spice to give it a fall themed deliciousness. Remember, you can never have too much pumpkin spiced anything during the Fall season 🙂
Pumpkin Pie Play Dough from Happiness Is Homemade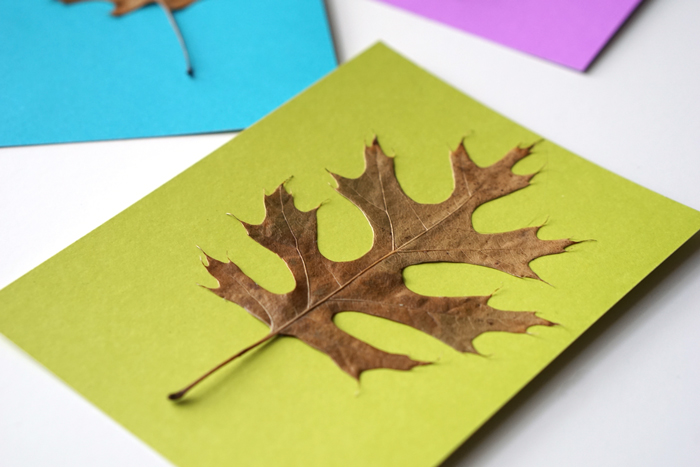 This greeting card craft is easy simple enough for even a toddler to make. Just fold a sheet of cardstock in half and glue a dried oak leaf to the top of the card. Easy peasy!
DIY Fall Leaf Cards from Maker Mama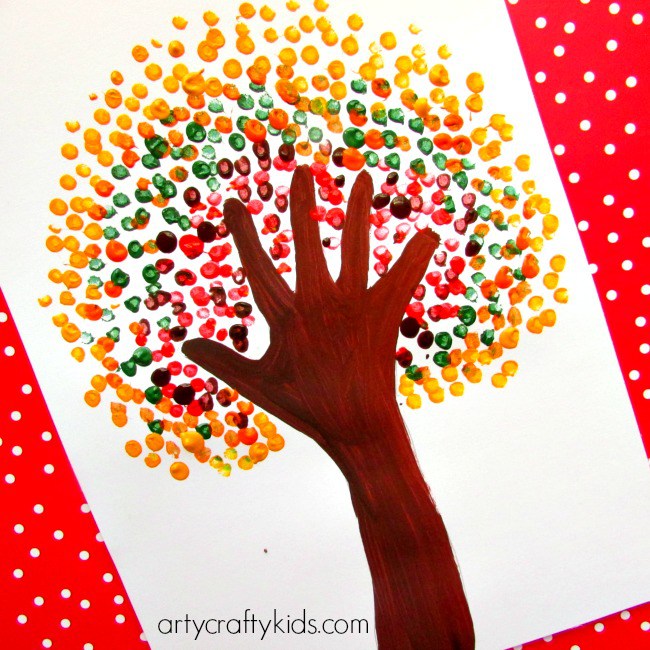 Get creative and make some tree art using an arm as the trunk of the tree and colored dots of paint to represent the leaves. Your little artist will be so proud of their design. Save it as a decoration for Thanksgiving. You could use it as a prompt to start talking about families and family trees.
Autumn Handprint Tree from Arty Crafty Kids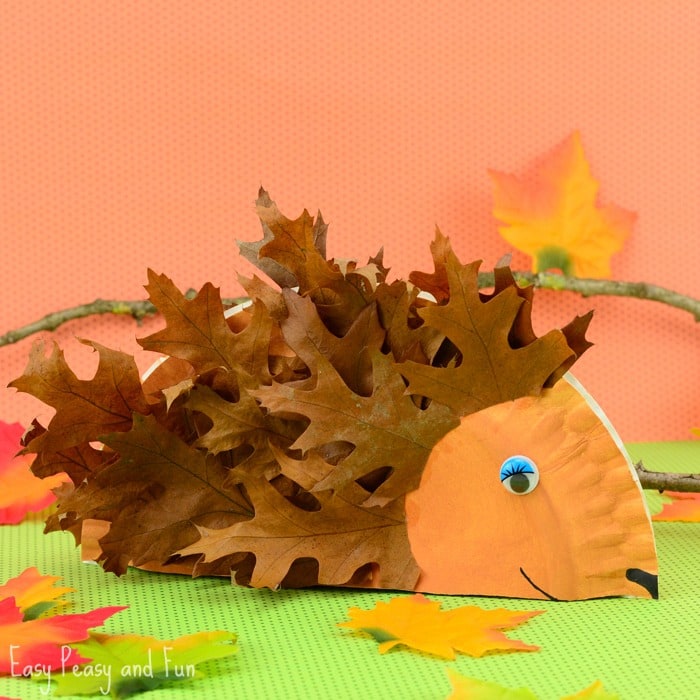 Isn't this just the cutest hedgehog craft you have ever seen? All you have to do to make this craft is paint and fold a paper plate in half, glue on some eyes and then glue on a body made of brown dried oak leaves. Just adorable and so easy to make!
Paper Plate Hedgehog Craft from Easy Peasy and Fun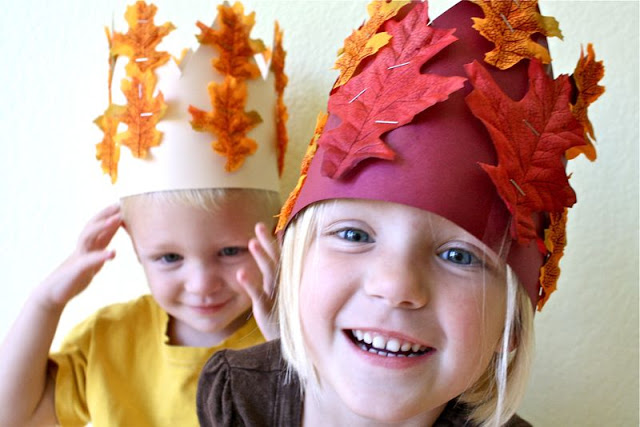 Your children can pretend to be woodland fairies wearing this autumn harvest crown craft. They will have many fun-filled days making the crown and then pretending to be magical creatures.
Autumn Harvest Crown  from Made Every Day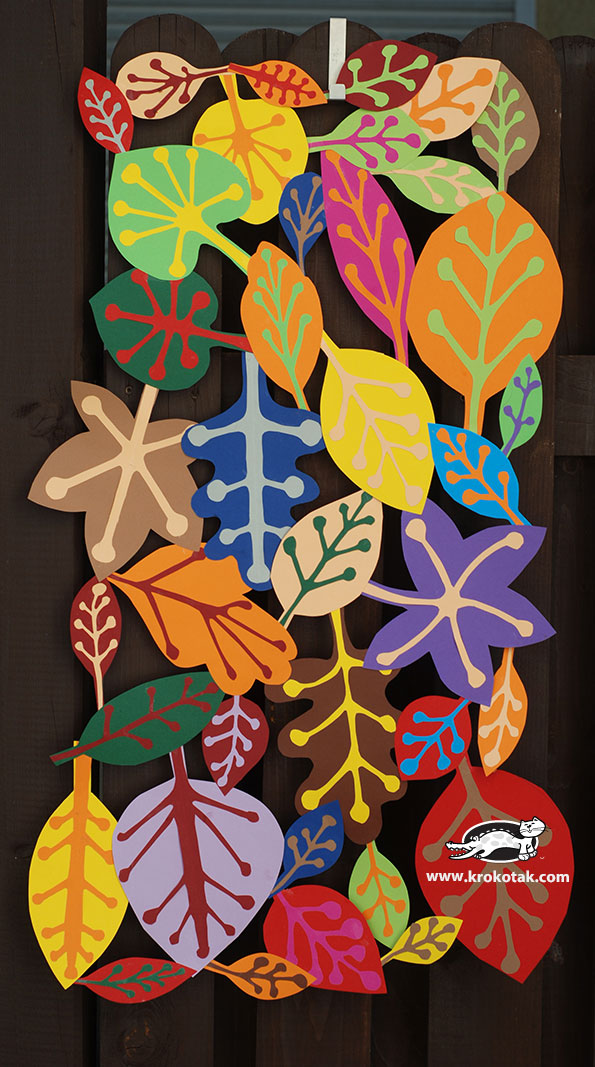 A paper leaf craft that is so pretty you could frame it and use it as modern art home decor. Older kids will love making this colorful leaf wall art. Your children will be so proud when you display it as a piece of modern art in your home.
Fall Leaf Paper Lace from krokotak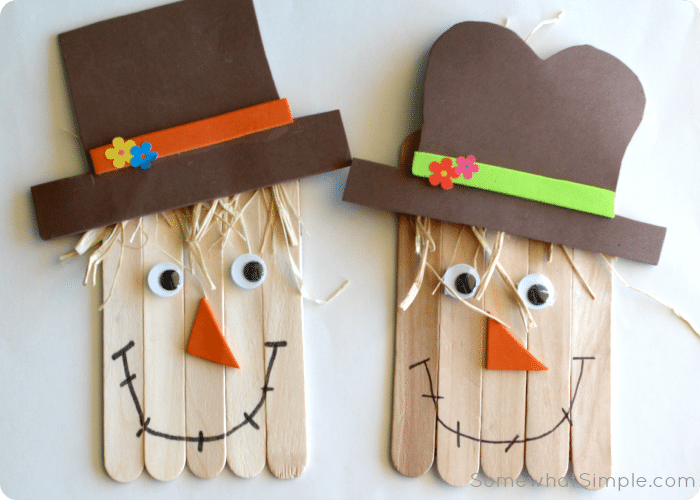 Everyone loves popsicle stick crafts! Make some adorable scarecrows to celebrate the fall season. So cute!
Scarecrow Craft from Somewhat Simple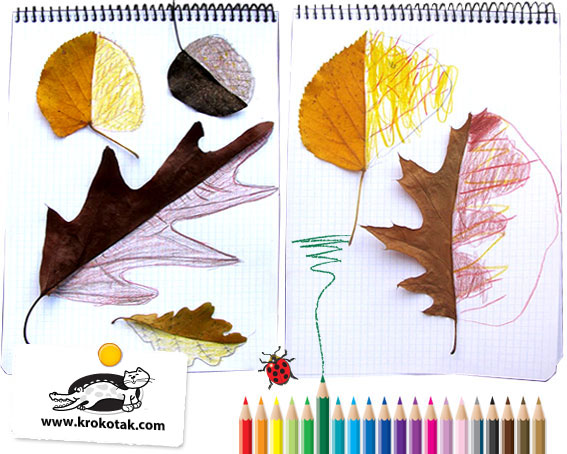 Fall crafts for kids. Do you have older children that are artistically gifted and love to draw? Your budding artists will enjoy testing their drawing skills and are guaranteed to love this art test. Cut a leaf in half and glue it to a sheet of paper. Use colored pencils to draw in the missing leaf half. A classic art exercise that will challenge your children.
Finish the Autumn Leaves from krokotak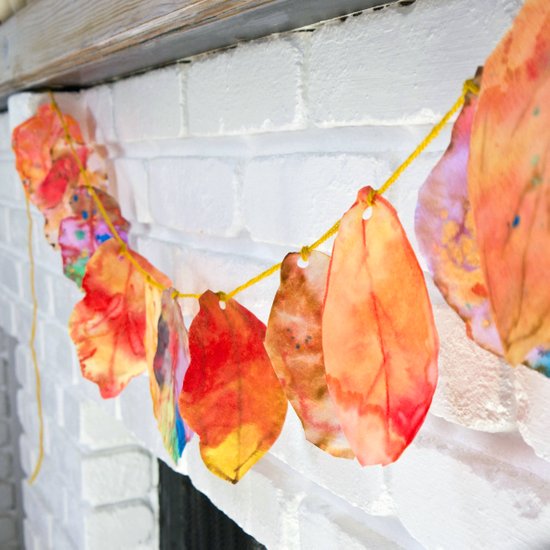 Fall crafts for kids that will be lovely home decor. Adorn your fireplace with a fall leaf garland. This decoration is made from coffee filters that look as though they have a watercolor paint wash. Very pretty!
Celebrate the Season: Coffee Filter Fall Leaf Garland from PopSugar