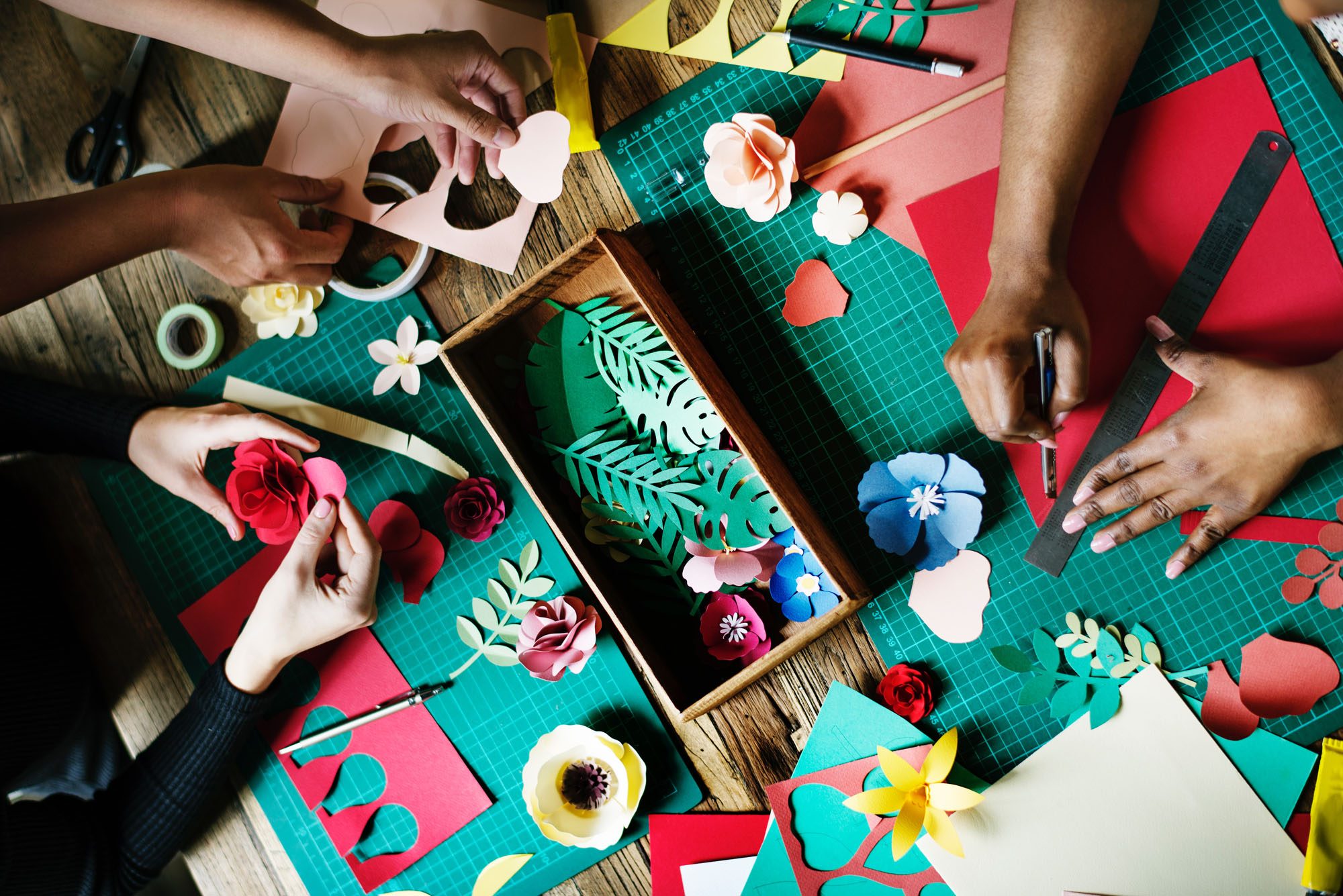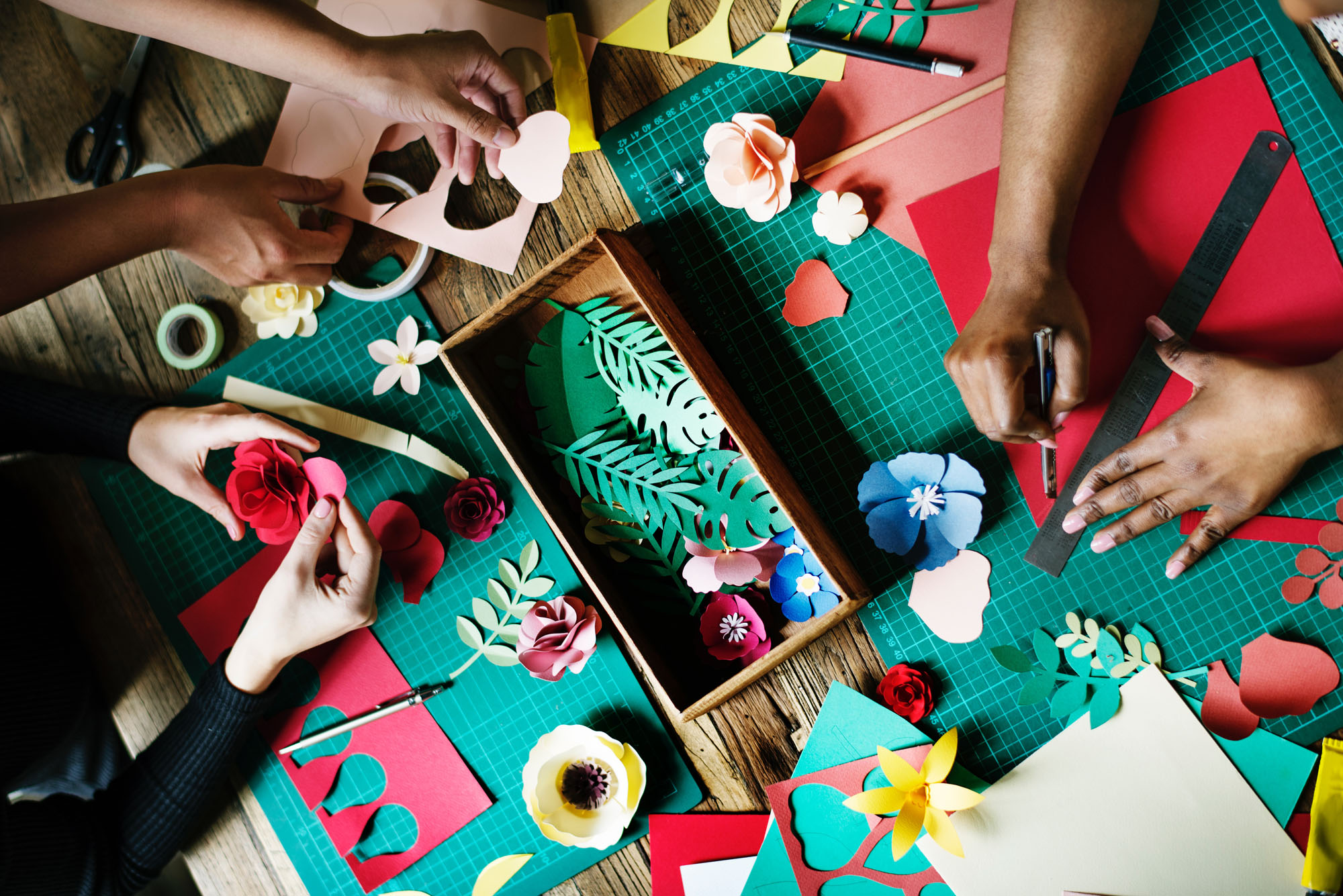 Photo by rawpixel.com on Unsplash
The 7 Best Gifts for the Paper Crafter in Your Life
Christmas Day will soon be here. For many people, shopping for the best gifts for crafters can get hectic, producing significant stress levels. If you are buying presents for a paper crafter, you are in luck! There are so many nifty tools and accessories available for paper crafting that you will have no trouble finding the perfect present. Imagine your joy (and relief) when you see your craft present bringing a great big smile on the face of the gift recipient.
A List of Favorite Gifts for Crafty Types
I have included a list of seven items that every paper crafter will appreciate. Of course, there are many more types of paper crafting tools available for purchase, but these are some of the essential tools needed. Some are inexpensive, and some cost quite a bit, but all will be used and enjoyed throughout the year. The cheaper gifts also make great stocking stuffers!
Paper Punch

There are so many different kinds of paper punches available for purchase. Paper punches can punch out simple shapes such as circles, squares, animals, flowers, etc. to fancy borders. Some punches can punch shapes from the center area of a piece of paper. The awesome gift choices are endless.
Ruler and Bone Folder


These two items may seem pretty basic, but a ruler and bone folder should be in every paper crafters toolbox. These simple tools help the crafter score crisp even lines which are necessary for card making, envelopes, and 3d projects. Papercraft projects look so much more professional with correctly scored folds. It is especially important when you are folding against the grain of the paper that you use a ruler and bone folder. Otherwise, you will have unsightly cracks and tears.
Paper Cutting Tools
Trimming paper neatly and accurately requires several tools. Good scissors are a must. Every crafter should have one large pair of high-quality scissors that fit comfortably in their hand, and a smaller pair of high-quality scissors that can make precision cuts.
A paper trimmer is also necessary because it has a measurement grid and paper alignment bars. These help the crafter make accurately sized cuts.
Last but not least is the paper guillotine cutter. This is not cheap but is accurate, durable, and cuts more than one sheet at a time. Another big plus is that the blade doesn't need to be replaced. What a wonderful gift for the crafter in your life.
Scoring Board
A scoring board is invaluable to those of you that are card makers. It can be used for measuring fold lines, and for clean even score lines. It is also useful for making envelopes.
Alcohol Based Colored Markers
Alcohol markers produce brilliant colors, do not damage paper (unlike water-based markers), and allow subtle shading. These markers can be quite expensive but are worth it. If you are a serious rubber stamper or card maker, they are must-have awesome gifts.
Embossing Tools

There are two ways to emboss paper, by hand and by machine. Hand embossing is done with embossing stencils and a stylus. The alternative method is machine embossing. The machine embossing process is much quicker and covers larger areas of the paper.
Electronic die cut machine

Most people who have paper crafted for awhile consider purchasing an electronic die cut machine. These devices make it possible cut paper, fabric, vinyl and more with precision and accuracy.
There are many types of die cutters available, and a lot depends on the technical savvy of the paper crafter. Some machines are user-friendly right out of the box, and others have a higher learning curve.
If you are considering buying a die cut machine for a crafter, it might be best just to come right out and ask them which one they prefer. It will save you trouble later on. Trust me on this one.
In Conclusion
This is just a short list of possible awesome gifts for your paper crafter. If you go to a craft store paper section, you will find further things that your crafter needs and wants. The choices are endless.
Save
Save
Please follow and like us: