Adorable Free Family Tree Printable
Are you searching for a cute gift to give someone who just had a baby? Are you on a budget? This adorable printable download might just be what you are looking for. The design fits well with most decor and adds a personal touch to your gift.  The family tree printable can be used to decorate the nursery, but works just as well in other parts of the home.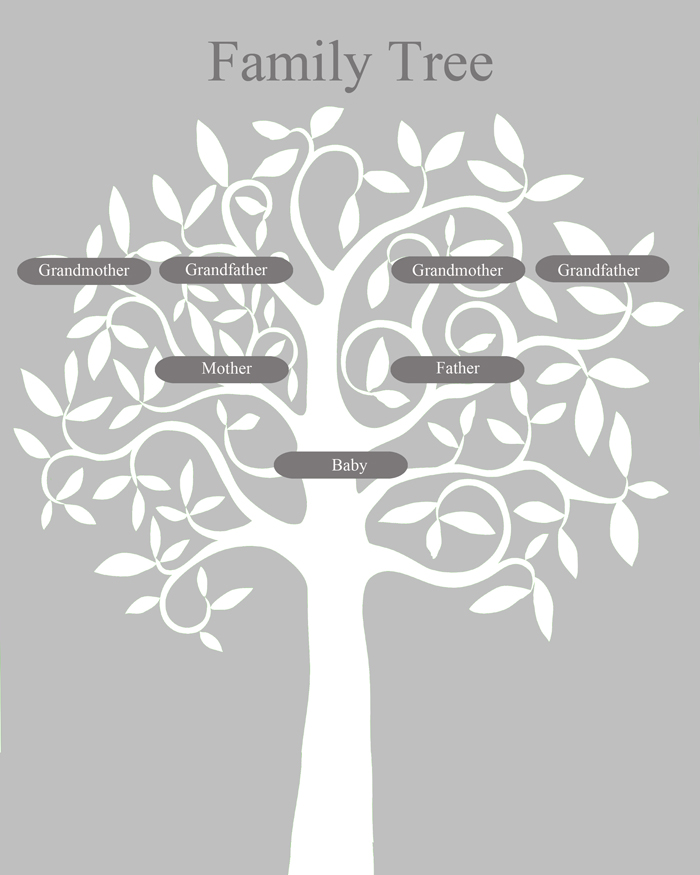 The sweet printable features a white tree against a gray background. All you have to do is download the free graphic (complements of EPC Crafts) and insert the JPEG into your favorite image processing software or Microsoft word. Add the appropriate family names on the dark gray rectangles, print it onto glossy card stock or photo paper, cut it to size with scissors and insert into a white 8×10 frame .
You now have an easy inexpensive personalized gift that all parents of a newborn baby would love and appreciate.