Add Some Fun to Your Home Decor With Our Boho Mandala Serving Tray  Home Decor Craft
You can turn an ordinary wood serving tray into a boho delight with a  decal. Just cut out the free SVG pattern download on your Cricut or any other electronic die cut machine. One of the reasons that I like using the decal method instead of paint is that once you are tired of the design, you can remove it.
We creative types love to change our decor regularly. A boho mandala serving tray is the perfect craft for a temporary home decor craft project. When your love of boho design is over, you can move on to something else and reuse your wooden tray.
So let's get started with our boho hippie mandala serving tray craft, and add some inspirational trendiness to our home decor!
Supplies Needed for a boho mandala serving tray:
16 x 16-inch bamboo serving tray
Electronic die cut machine
Scissors
Weeding tool or heavy sewing needle
1. Cut a Square of White Contact Paper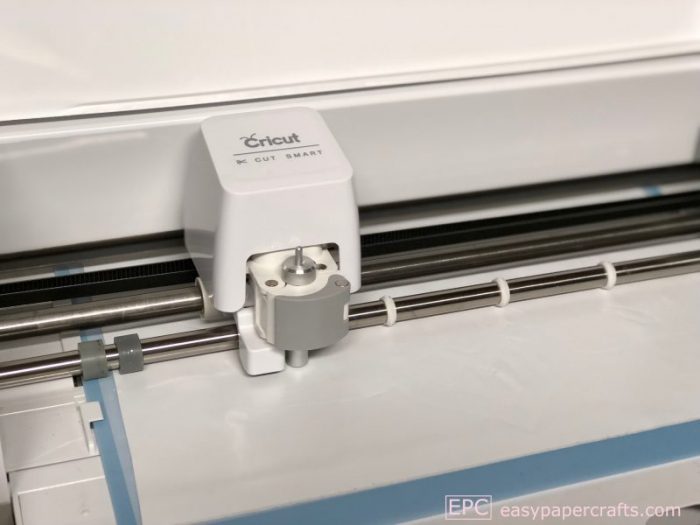 The first step is to cut a 12 inch by 12 inch square of white contact paper. An easy way to do this without complicated measuring to take a piece of 12×12 scrapbook paper, place it down on the contact paper and trace the edges with a pen or pencil.
Cut out the shape and put it on an appropriately sized mat. Set your machine to the vinyl cut setting and cut out the decal.
2. Remove the Background of the Cutout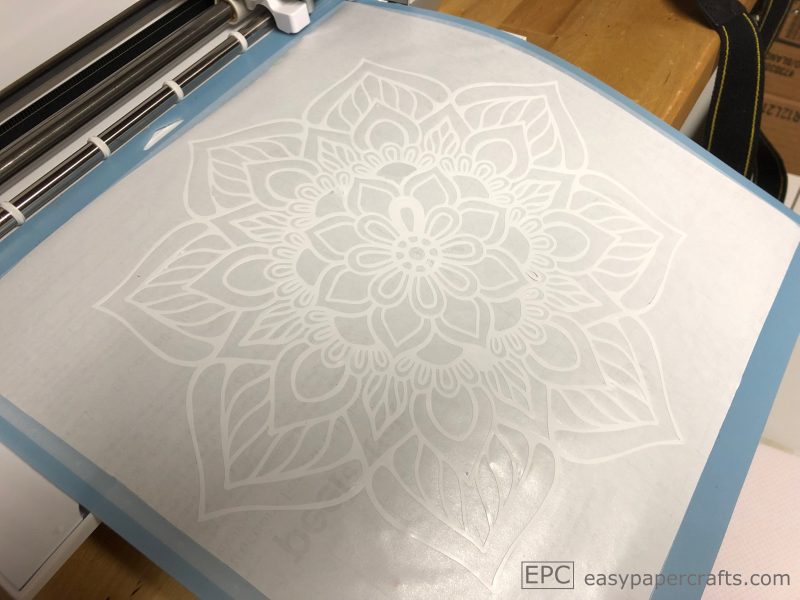 You may be tempted to remove the cut piece from your mat first, but it is easier to remove the background pieces first. The decal is quite delicate, and you have fewer chances of ripping it during the removal process. Make sure to use a tool to weed the background before lifting the sticker. You can also use a large sewing needle to lift the pieces if you don't have a weeding tool.
After the background pieces are removed gently pry off the shape from your mat with a weeding tool being careful not to rip the vinyl. Place your cut vinyl piece upside down (sticky side up) onto a table or flat surface until you are ready to place it onto your tray.
3. Arrange the Decal Onto the Center of the DIY Boho Serving Tray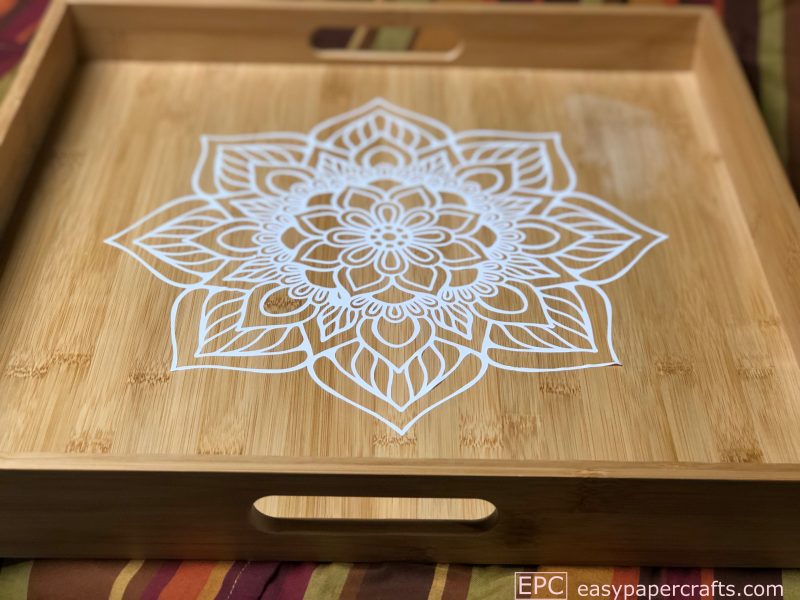 Pick up the decal gently with your fingers and place it onto the center of the wood tray. After the sticker is in place lightly press it down with your fingers until it is smooth.
Now that you have your lovely boho mandala serving tray make sure to invite your friends over for so some social time and to show off your craftiness!