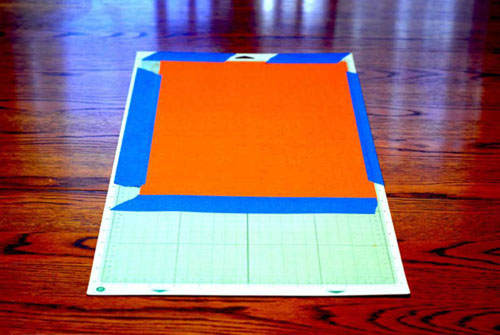 How to Save Paper When Using a Die Cut Machine

I use my Pazzles Inspiration (which I love) to cut out my craft projects. I don't know about you, but sometimes I get very frustrated when I waste expensive paper cutting the same project over again because the sheet slips on the mat. This usually happens when I use older mats that just aren't quite as sticky as they once were, but still are good enough to cut on.
I have found that if you attach the paper to the mat with painters tape, the paper will stay put on the mat. You can remove the tape without damage to the mat and ( minimal) damage to the )paper.
Save