Do you have some empty wall space that needs to be filled but just don't want to spend a lot on wall decor? This is the perfect project for you.
This wall decor project is made from Japanese flowers cut from card stock or paper, mounted onto card stock and placed into an 8 x 8 picture frame. Flower cutting files that are suitable for most die cut machines, are provided in the download here.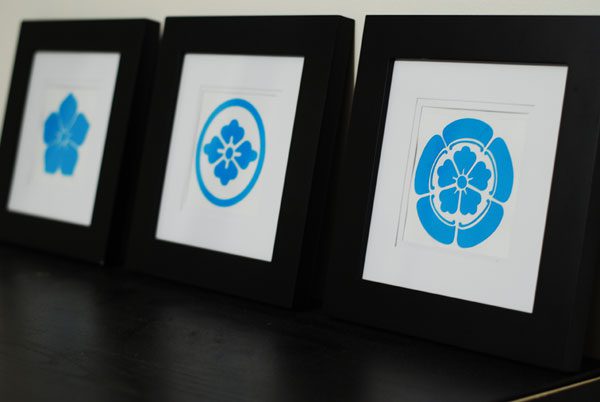 I found these flowers on a fantastic website that I would like to share with you! Crest-Japan.net offers the most beautiful eps files for free and was the inspiration source for this paper project. The site is in Japanese, (except for the eps download page) so you have to use a translator, but it is well worth it.
The Japanese have a tradition of artwork that goes back centuries. Floral and animal crests represent the different families of Japan and are beautiful. This artwork proves that good design is timeless. Many of the crests are centuries old, but still, can be incorporated into design projects today. Simplicity and minimalism will never go out of style.
So check it out, and start working on those projects today.
Save