Welcome Autumn With These Cute Doodled Paper Leaves
I wish I could take credit for these doodled paper leaves, but it is inspired by an autumn craft featured on ooly. Sam Sarles highlights four different ways to decorate fall leaves, and I was especially mesmerized by the zentangle like art drawn on a leaf with a white marker. I tried it, and the leaf looked great, the only problem was that it didn't last very long. Fall leaves disintegrate quickly.
Since I love paper crafting, I decided to cut out some paper oak leaves on my trusty Cricut and decorated them with a white marker. Although they are not as lovely as a real leaf, the paper versions last quite a bit longer. Have kids and grownups decorate these paper leaves while they are waiting for Thanksgiving dinner.It is a quick and easy craft that almost anyone can do a get excellent results. You can copy my designs or come up with some of your own. If you are looking for doodle inspiration, make sure to check out the site tanglepatterns.com for lots of examples of doodle art to get your creative juices flowing! When they are finished designing the leaves have them write what they are grateful for on the backside. Lay the paper leaves on the tables or dinner plates as festive decor.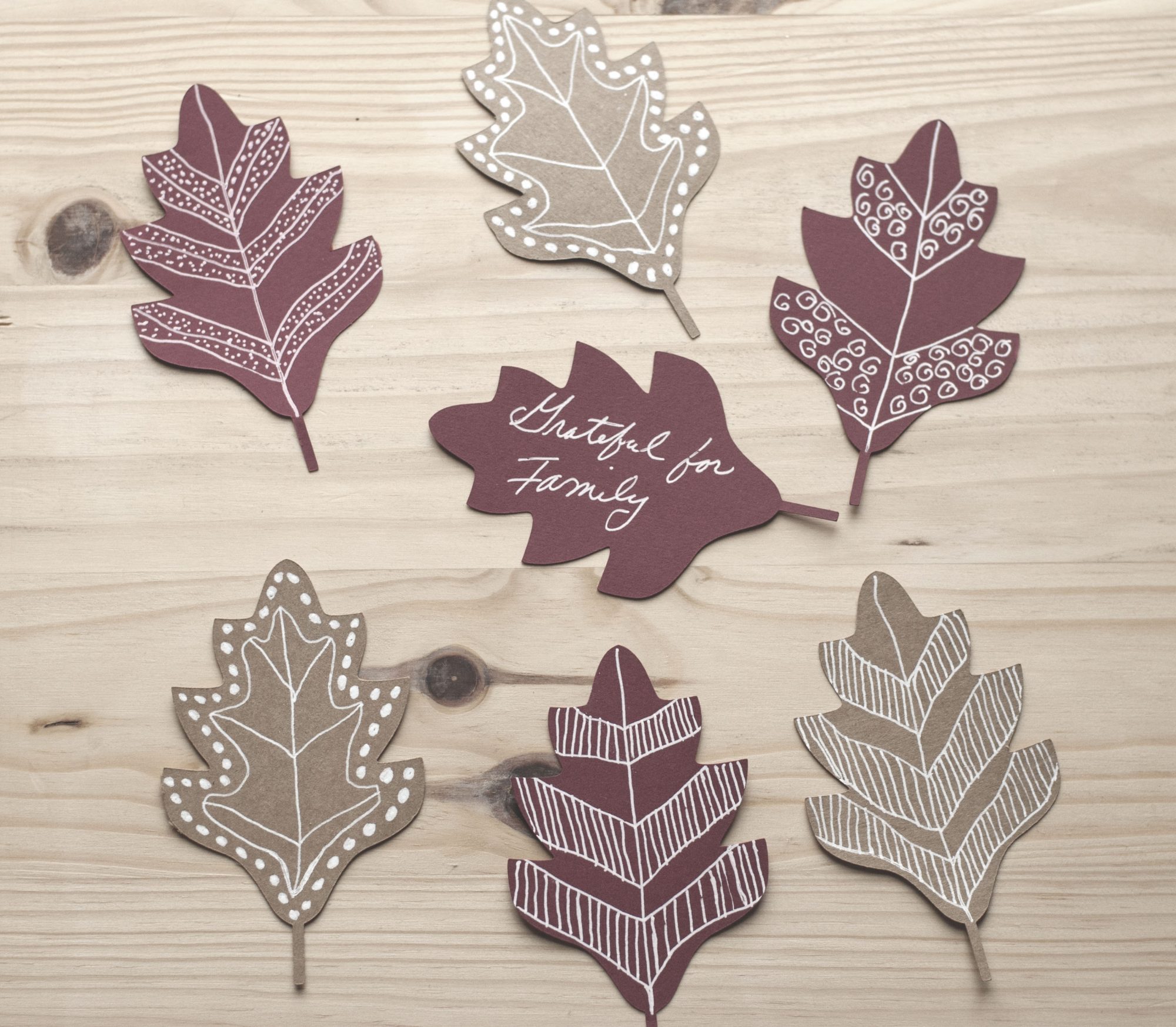 These beautiful autumn lovelies can also be used to make other types of fall crafts. Glue them onto a wire ring and make a pretty fall wreath, or place them under candles to set the fall mood. They can also be framed and hung on a wall as wall decor. Very thrifty and quite beautiful! Download the free paper leaf die cut files here, and get crafting!