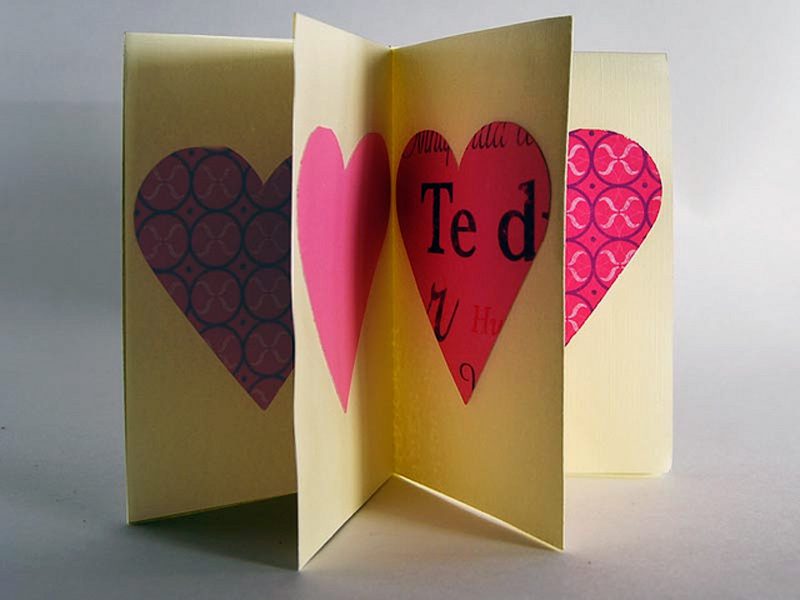 Origami Valentine Greeting Card
Valentine's Day is a fabulous day to show those close to you how much you appreciate and love them!This origami valentine card is super easy to make and so much fun that you will want to make several for all of your friends for Valentines Day. Let those special people know just how much they mean to you! Gotta love it!
Supplies:
One 8.5 x 11 sheet of heavyweight paper
Six hearts that are about  2.5 inches high, and 2.5 inches wide from your scrapbook paper of choice
Scissors
Glue Stick
Bone folder
Instructions:
Place the paper into landscape view and fold it horizontally. Then use a bone folder to press the fold in place. Open the paper so that it is in the original landscape view again..
Fold your paper again, this time vertically. Use a bone folder to make a sharp fold crease.
Take the right top edge of the paper and fold it back towards the center. Take the bottom right edge and fold it towards the center. Use a bone folder to make a sharp crease, and open the paper back to the previous position.
The paper should now look like this image.Using your scissors cut a straight line along the red slash line up to the center of the paper.
Using both hands grasp each side of the cut pieces and pull towards the outside as in image number 5.
Your card should now have eight sides and look like image number 6.
Fold the paper into a booklet form and glue the hearts onto the six inside pages.
Write your sentiments on the origami valentine card, and present it to the one you love!
Save
Please follow and like us: