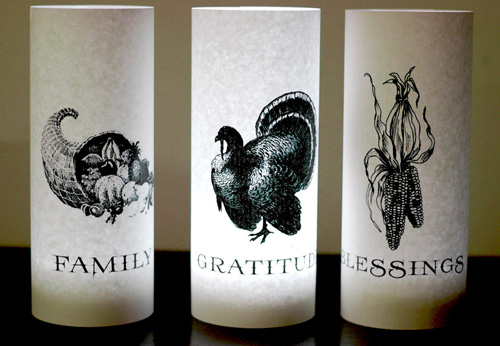 Thanksgiving Parchment Luminary Printable

Make an easy and quick Thanksgiving decoration. This paper craft is very similar to the luminary project featured in this article (click here).Just download and print the thanksgiving pdf's onto 9 x 12 paper, glue the edges and place over a puck light. Couldn't get any easier and quicker than that.
This project can be done in less that five minutes if you have all of the supplies at hand. This craft is easy and fun for kids.
Save