The holiday season will soon be here, and it is never too early to start planning for Christmas gift-giving. Do you have a person in your life that loves crafting, designing, or the fine arts? Do you want to give them a gift that will make them smile? Are you clueless? Don't worry, the best gift you can give them is a gift card to one of the following websites. Artists and Crafters can be very picky, and a gift card allows them to choose the exact product they want and need. Gift cards for artists and crafters will be a win, win for both of you!
One of the best presents I received from my daughter was a gift card. I used to buy expensive watercolor pencils. I still love them and continue to utilize them for art projects today. She would never have known to buy them for me, and I would not have purchased them for myself because they were a tad on the pricey side.
The following five websites are great places to buy your loved ones gifts cards for the coming holiday season.
Jo Ann's

There's no doubt about it. If you are a crafter, you have shopped at JoAnn's and spent quite a bit of money at the store. As a crafter or artist, you can't help yourself! There are so many craft items available for purchase. If you are anything like me, you will feel like a kid in a candy store trying to pick the perfect crafting supplies. Gift cards for artists and crafters are the way to go!
Michaels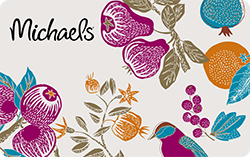 Michaels is my favorite store next to JoAnn's. It has a variety of craft items available for purchase, in addition to a hefty fine arts supply section. I will often run to Michael's to buy acrylic paints, oil paints, brushes, canvases, and more! The retail store comes in handy when you live in a suburban area, need something right away, and don't want to wait for the time it takes to receive a shipped online order.
Blick Art Materials

Dick Blick has been in business since 1911 and is headquartered in Galesburg, Illinois. They offer almost any type of art supply you could imagine and have an extensive collection of items for craft use. Customers can use gift cards  for retail and online purchases.
Cheap Joe's Art Stuff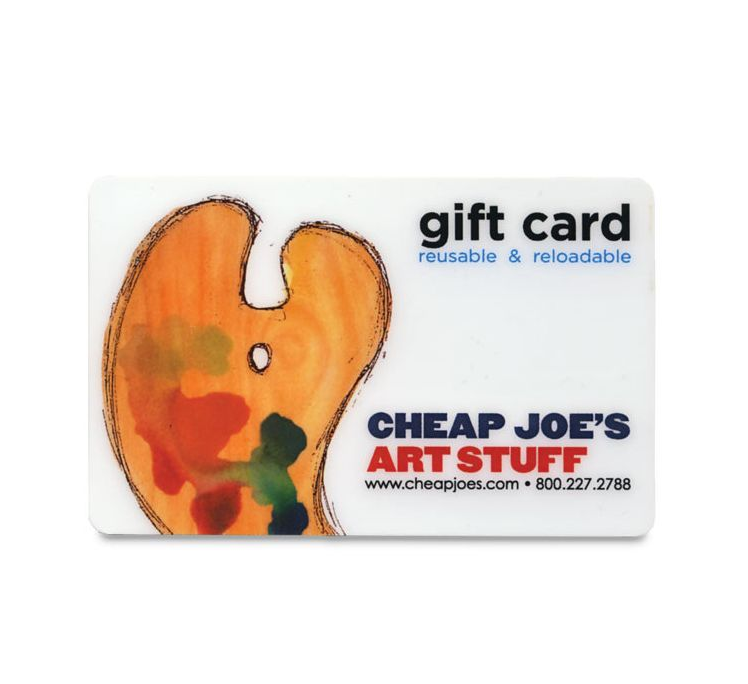 Cheap Joe's was established in 1987 and is a well-known family business. They pride themselves in working harder than their competitors to bring you the best products, services, and prices. They have an ample supply of fine art and craft products for you to choose from and have a 365-day guarantee policy.
Jerry's Artarama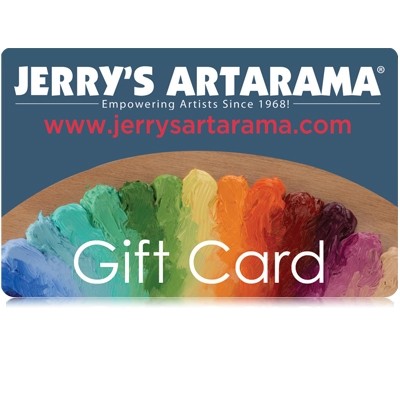 Jerry's Artarama is similar to the other companies selling art supplies and offers over 4000 free art tutorials. Please check them out if you would like to receive free lessons to make you a better artist.
I hope these suggestions help you when trying to decide which gift card will make your loved one light up with joy when receiving it as a gift.