If you are a fan of bohemian style decor, then this wind chime craft is for you! It is an intermediate project that does take a bit of time, but you will love the finished product. Hang it in your house or out in your yard. It will bring you and your guest's peace and tranquility when you gaze upon it.
It is made with crystals from our recycled chandelier challenge. Don't worry if you do not have an old chandelier to repurpose. You can buy crystals online from various vendors.
Supplies Needed to Make a Bohemian Recycled Wind Chime for Your Home or Yard:
Tree branch (Approximately two feet long)
White spray paint
18 gauge wire
24 gauge wire
Black string
Eyeleted hooks
The beauty of this Bohemian Recycled Wind Chime is that you can adapt it to you own design style or you can use the picture I provided as guidance.
The first step is to find the right tree branch. If should have a graceful arc and a pointy end. Cut the branch to size and remove any bark. Let it dry out then paint it white with spray paint. Drill five holes onto the bottom of the branch with a very thin drill bit, and screw in the eyeleted hooks. Drill two holes into the top of the branch and screw in another two eyeleted hooks.
You are now ready to start building your center chain. Determine how long you want it to be and lay out your parts onto a table to determine the design, of the chain.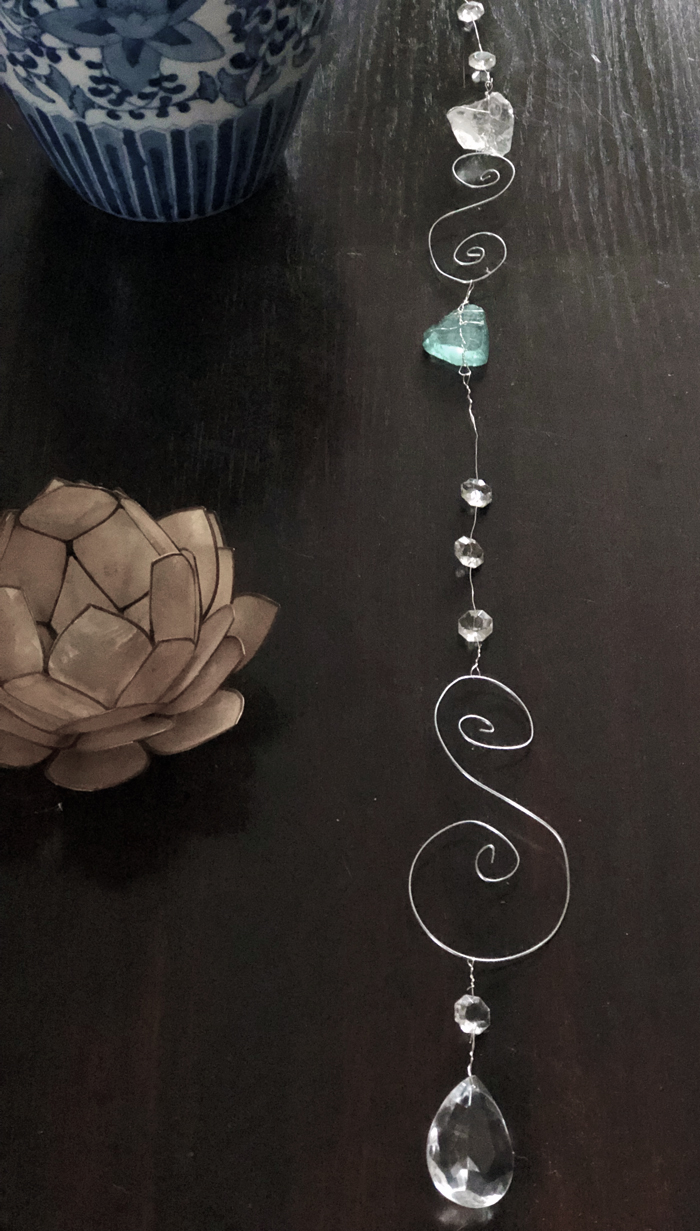 Use the 24 gauge wire to connect the crystals and wrap the stones. Make sure to form hooks to connect all of the parts together. Make a total of five chains for your wind chime. The middle chain will be the longest, approximately two and one-half feet, the next two will be about five inches shorter, and the outer two chains will be about ten inches shorter than the middle chain.
If you don't know how to wrap stones check out this awesome video by
Use your imagination to come up with different chain designs. You will be surprised how pretty almost any combination of wire shapes and wired stones can be. Hang up your wind chime and enjoy.