Some time ago, I came across an old chandelier. It was not something I would ever hang in my house, because of the construction of the lamp. The light had some cheap metal parts, along with a few plastic ones. The crystals were pretty, however, and I did think I could repurpose them into various recycled crafts. I am thrifty by nature and I just didn't want to throw all of that hardware into the garbage. I knew I could turn this trash into treasure!
I have to confess; it is only recently that I have seriously started to recycle. I view it as a personal challenge, so I intend to keep on adding to the article as I continue making new crafts from the chandelier.
See how pretty the crystals are!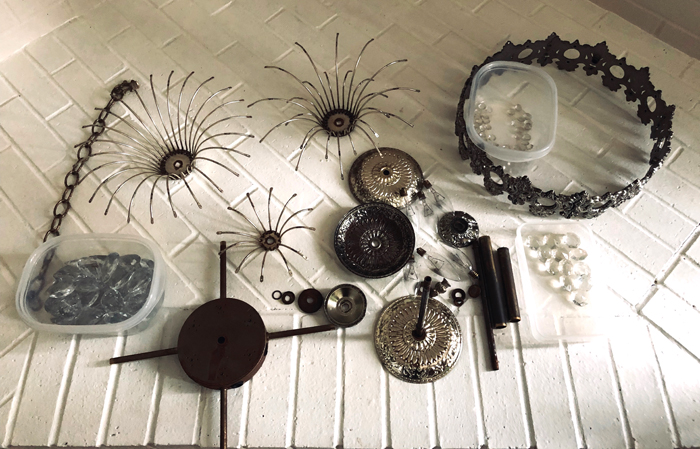 The photo above displays the parts of the chandelier after I took it apart.
Let's get creative and reuse everything in an impressive, new way.
The First Recycled Crafts Challenge Project: Flower Inspired Metal Wall Art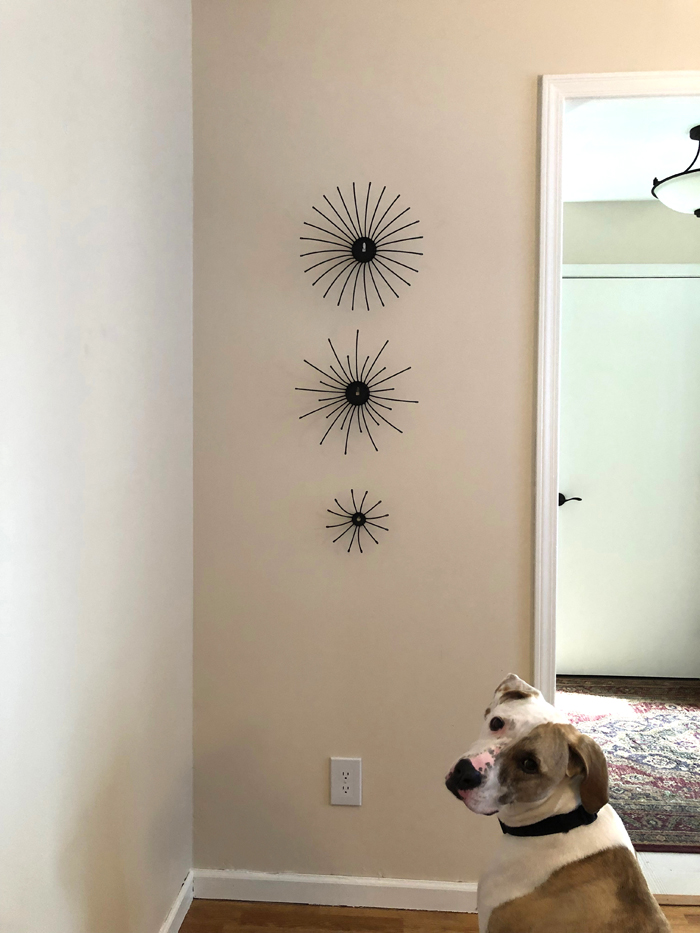 This project was easy, easy, easy but looks impressive when hung on a wall. I recycled the three chandelier wall arms into awesome metal wall art. All I did was get out my trusty Rustoleum spray paint with primer in an oil rubbed bronze color and spray paint away! I now have a fabulous metal sculpture on my wall that didn't cost much — just the spray paint which I already had in my home. Even my dog Dusty approves 🙂
The Second Recycled Crafts Challenge Project: A Bohemian Style Wind Chime for Your Home or Yard