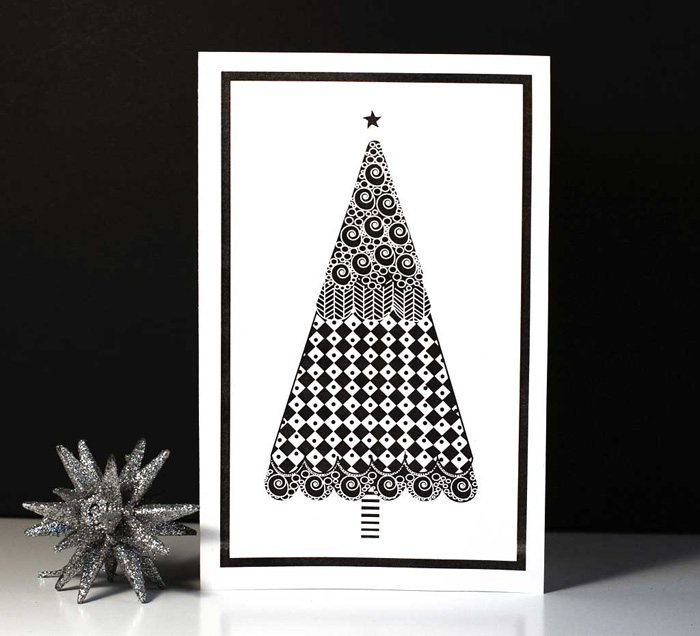 Download the free Zentangle inspired Christmas Card here.
Believe it or not, Christmas is just around the corner. It is time to start thinking about Christmas crafting and hand made gifts for our friends and loved ones.
I have been fascinated lately with doodling and Zentangle. I feel this is a beautiful and natural art form that anyone can master. It is also fun and relieves stress. I wrote an article awhile back featuring Zentangle inspired bookmarks for download that you might find interesting. You can read it here.
I thought it would be fun designing a Christmas card featuring Zentangle art, and am quite pleased with my result. I am offering the free printable Christmas card download to enjoy during this holiday season. The card is an 8.5 x 11 layout, and looks best on cream colored card stock. Hope you like it!
Save
Please follow and like us: