Making a turkey handprint craft with your children is a classic Thanksgiving craft that never gets old. I remember making these cute paper turkeys when I was a child. The reason this craft has been around so long is that it is very easy to make and suitable for all ages. It is almost impossible to fail!
Sit down with the latest generation of kids that have never seen a handprint turkey craft and show them the joys of making one. Use the finished paper turkeys as table decorations for your Thanksgiving meal, make them into cards or simply hang on a wall to set the mood for your holiday.
Supplies Needed for a Turkey Handprint Craft:
One sheet of Kraft colored or white cardstock
Black Sharpie marker
Colored pencils, paints or crayons
Elmer's Glitter Glue (optional)
Googly eyes (optional)
Scissors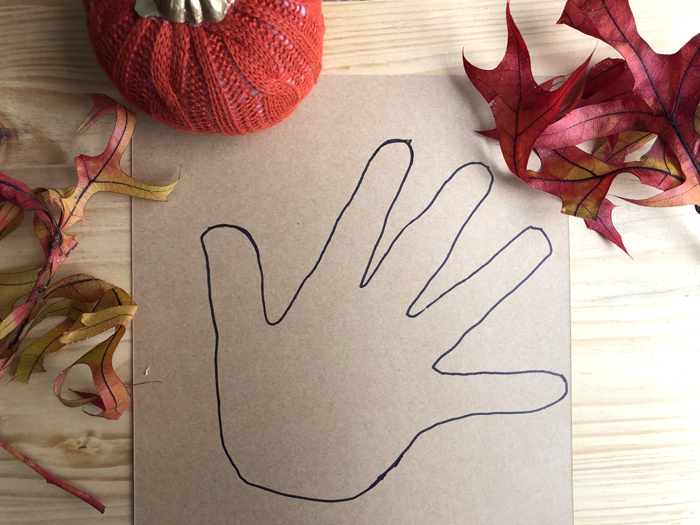 The first step is to place your hand onto the cardstock and trace it with a black Sharpie marker. Draw a line to connect the bottom of the traced hand to form the paper turkey body.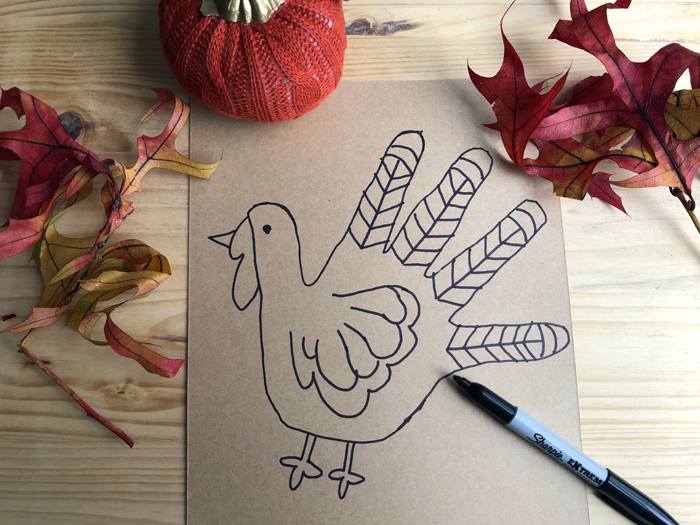 Using the Sharpie marker to add the paper turkey's feet, wattle, beak, wings and feather designs. You can copy my designs or you can feel free to use your artistic inclinations. There is no right or wrong way to decorate a handprint paper turkey.
Decide what medium you are going to use to add color to your project. I like to use Prisma colored pencils because they don't make a mess and have intense colors. You can, however, use crayons or even paint to decorate your project.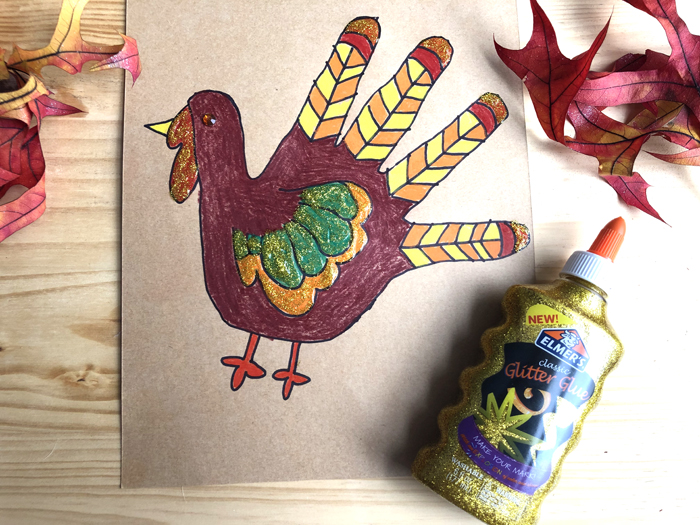 After you have colored your turkey an optional step is to add some glitter to add pizzaz to the handprint paper turkey.
I like to use Elmer's glitter glue because (as you have probably guessed) it helps keeps the mess down. This is a plus when you are working with small children! Just squeeze the glitter glue wherever you want some glitz and glamour and wait for it to dry.
You can also add a gem or googly eye to add a bit of realism to the paper turkey.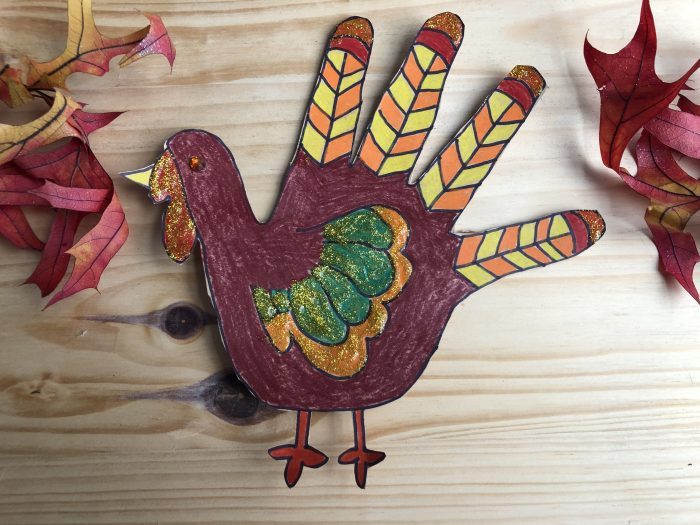 Use the turkey as is or you can cut it out to hang on a window, wall or as a table decoration. This is a fast, easy and fun project that will give your children some wonderful holiday memories.
If you liked this Thanksgiving craft, you may also enjoy
Make Some Doodles Autumn Paper Leaves
Easy Doodled Thanksgiving Paper Turkey Craft